Corsages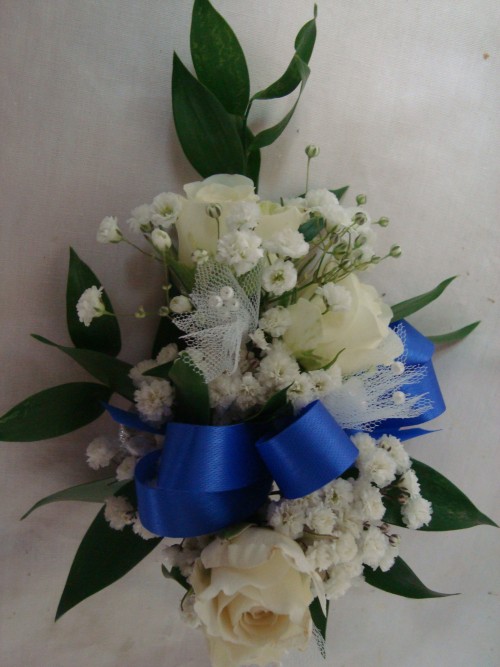 ORDER EARLY! YOU MAY LEAVE A MESSAGE ON THE PHONE AFTER HOURS ABOUT WHAT THEY WOULD LIKE FOR A CORSAGE OR BOUT. I WILL TEXT YOU BACK TO CONFIRM.
**HOURS FOR PICK UP ON SAT. 10-1. YOU CAN PICK UP ON FRIDAY AND PUT IN REFRIGERATOR IF THAT HELPS. HOURS FRIDAY ARE BETWEEN 9-2. LET US KNOW IN ADVANCE FOR FRIDAY PICK UP. THANK YOU!
MOST POPULAR WRIST CORSAGE WE SELL! 3 ROSES OR WITH 5 ROSES. ORDER BELOW BY PHONE TO PICK UP.(picture above shows it with 3 roses and you can choose any color ribbon) ORDER EARLY!These pictures can give you an idea of the look of the corsages. All can have different color roses, ribbons and filler. We can add the bling! Tule tuffs, pearls, rhinestones,etc. (extra cost)
Please call 523-ROSE for help.
NOTE: WE DO NOT DELIVER CORSAGES AND BOUTS.